LAWRENCEBURG, Ind., December 17, 2021 – The Dearborn Community Foundation (DCF), Inc. recently awarded a $1,000 Proactive Grant to the Dearborn County Parks Foundation to help polish what DCF Board member Jon Strautman calls "gems in the rough."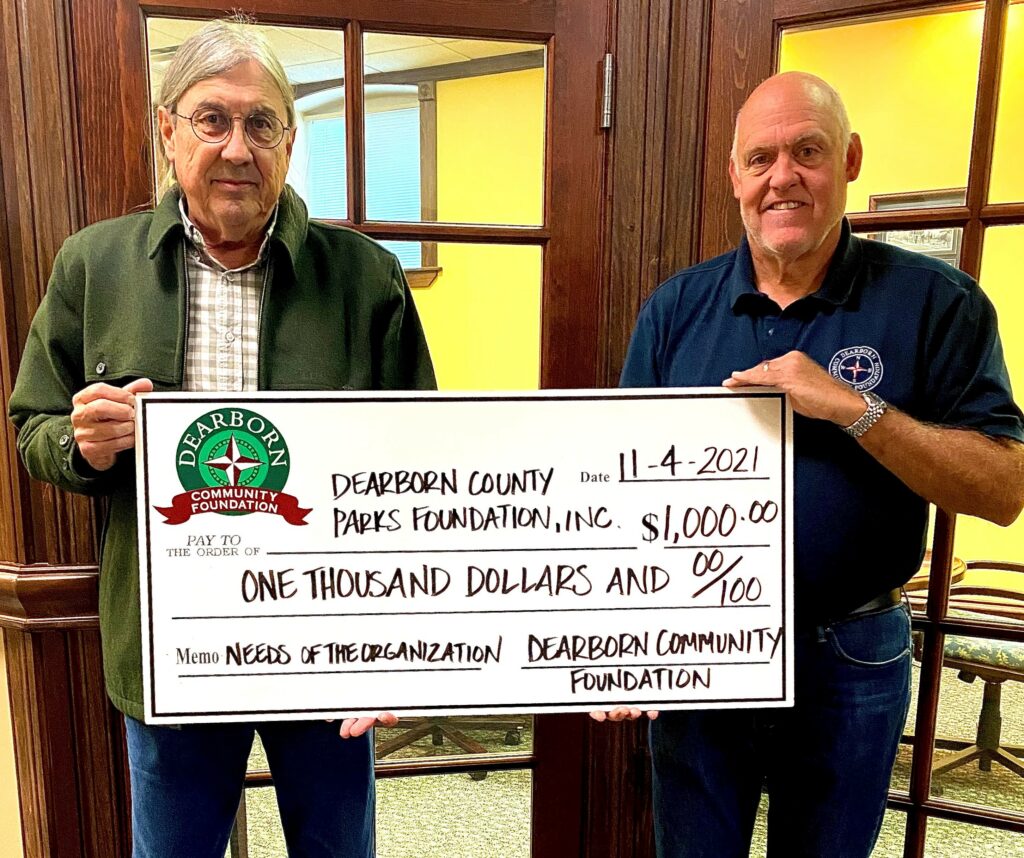 Strautman recommended the $1,000 grant as part of a continuing effort to impact the Dearborn County community. Throughout 2021, DCF is awarding 15 Proactive Grants of $1,000 each to charitable organizations that serve Dearborn County residents.
Each of the Foundation's 15 volunteer board members is recommending a grant. The money comes from the Foundation's Unrestricted Endowment Funds, established by donors to provide flexibility to DCF's board members and staff for changing needs in the community over the years.
"I chose the county parks foundation because some of the lesser-known parks need some help. These smaller parks are truly gems in the rough. Most of the work on these parks are done with volunteers and donations," said Strautman.
Development and promotion will get Dearborn County residents using and enjoying all the parks have to offer, he said.
"Our outdoor spaces offer residents a chance to learn about and experience nature."
The county owns five parks: County Farm Park, Gladys Russell Wildlife Refuge, Guilford Covered Bridge Park, Rullman Wildlife Reserve, and Bright Meadows Park.
To make a donation, visit dearborncounty.org, and select Parks and Recreation. You also can learn more about the county system on its Facebook page, under Dearborn County Parks.
Meanwhile, anyone can make a contribution to an unrestricted endowment at DCF to help make impact grants like the 15 DCF Board members are recommending. For a list of the unrestricted endowments and to learn more about the Foundation, call 812-539-4115 or visit http://www.dearborncf.org. If you are interested in making a contribution to DCF, visit our website's "Give Now" page to donate online and to learn about other giving options.