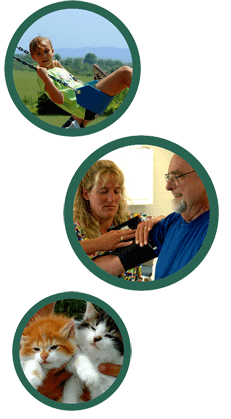 The Dearborn Community Foundation, Inc., (DCF) has awarded more than $33 million in grants since 1997. The grants support the needs/interests of the community in the fields of Art, Culture and Humanities, Community and Public Benefit, Education, Public Safety, Environment and Animal Protection, Human Services, and Youth Programs.
The Foundation considers awarded grants to be investments in our community. DCF grants benefit the community in a variety of ways. Projects range from a fingerprint identification system for the Dearborn County Sheriff's Department and the support of the food pantries in Dearborn County to exterior maintenance at Hillforest Museum and the purchase of swift water/ice rescue equipment for Dearborn County Water Rescue.
The majority of Foundation funds awarded to non-profit, IRS tax-exempt organizations are discretionary grants for which DCF conducts a competitive review and decision-making process. The balance of Foundation grants are awarded based on recommendations by our donors and are distributed from endowment funds established by donors.
Please click here to learn DCF's grant criteria and policies.
IT'S IMPORTANT TO NOTE THAT THE APPLICATION PROCESS FOR ALL GRANTS IS NOW COMPLETED ONLINE. PLEASE FOLLOW THE INSTRUCTIONS PROVIDED AFTER CLICKING ON THE APPROPRIATE APPLICATION LINK!
The grant review process may take up to three months before a decision is made. Applicants should plan accordingly when considering the date of a project and the date of the grant submission.
Please click on a specific grant program listed below to learn more about the program and/or to apply for a grant.
All questions relating to available grant opportunities should be directed to DCF at:
Dearborn Community Foundation
322 Walnut Street
Lawrenceburg, IN 47025
(812) 539-4115 phone