LAWRENCEBURG, Ind., December 14, 2022 – A $1,000 Proactive Grant from the Dearborn Community Foundation (DCF) to the Dearborn Adult Center (DAC), Lawrenceburg, is being used for the Center's meal-site through which lunch is served Monday through Friday at no cost to members.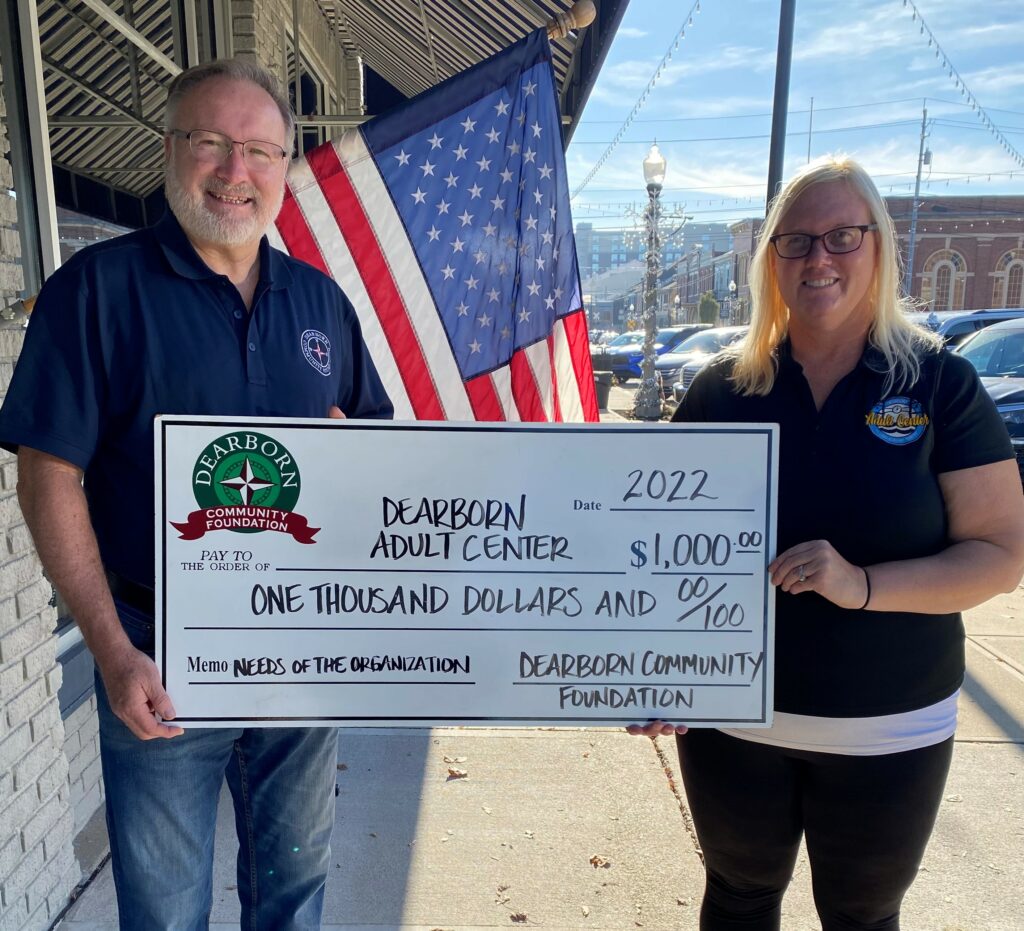 In a continuing effort to make an impact in the community, DCF is awarding 15 Proactive Grants of $1,000 each throughout 2022 to charitable organizations that serve Dearborn County residents. Each of the Foundation's 15 volunteer board members is recommending a grant. The money comes from the Foundation's Unrestricted Endowment Funds, established by donors to provide flexibility to address changing needs in the community over the years.
"Our organization is a non-profit senior center that provides activities and programs along with meals to our area senior citizens. This grant means we are able to continue to keep the meals free to those who come to eat. It's not just about a free meal, but this program brings people together for socializing and the realization that they are not alone," said DAC Director Sarah Lansing.
The grant was recommended by DCF Board member Larry Campbell, who said, as a downtown Lawrenceburg resident for a spell, he witnessed the center's value to the community, and noticed more people have been using the facility recently.
"The center was not doing as well as it should have been for a while. Now more people are going. Many people from my church go on a regular basis," said Campbell.
Anyone can contribute to an unrestricted endowment at DCF and help make impact grants like the 15 DCF Board members are recommending in 2022. For a list of the unrestricted endowments and to learn more about the Foundation, call 812-539-4115 or visit the Foundation website at dearborncf.org. If you are interested in contributing to DCF, visit our website's "Give Now" page to donate online and to learn about other giving options.